Right from the beginning of this afternoon, Hanoi-Amsterdam High school for the Gifted has been disinfecting classrooms, multi-functional rooms, stairs and doorknobs with Cloramin B 25%
Under the direction of the School's Board of Administration, the disinfecting process is carried out outside class hours to ensure the safety of students and to prevent any allergic reactions that might occur.
Before conducting disinfection, all classrooms, department rooms, and corridors are cleaned thoroughly by students.
Besides tables, chairs and classroom floors, doorknobs and the corridors' railings are also areas needing special attention because they are vulnerable to bacteria.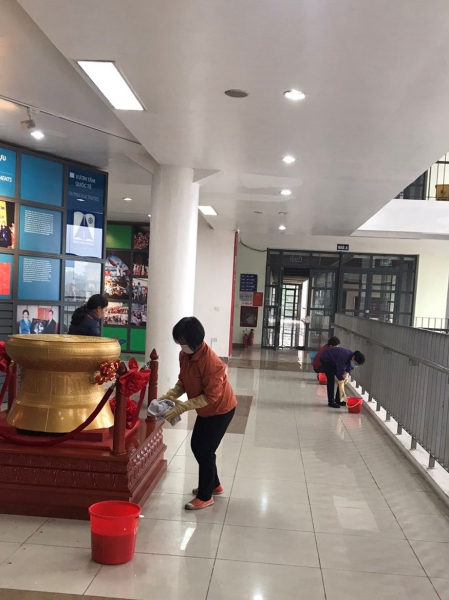 Epidemiology workers sprayed disinfectants across the corridors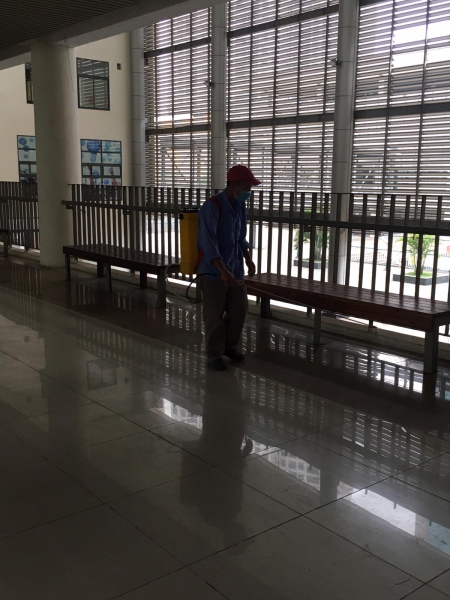 Classrooms are disinfected with care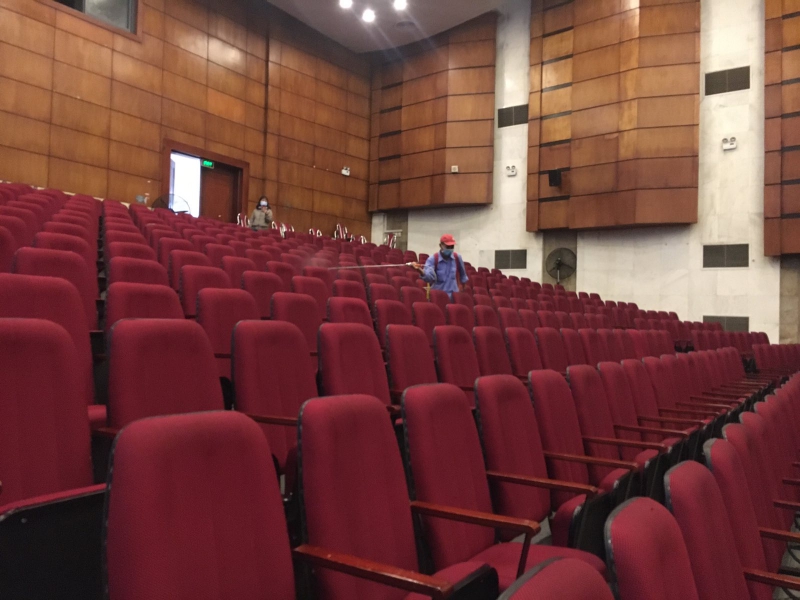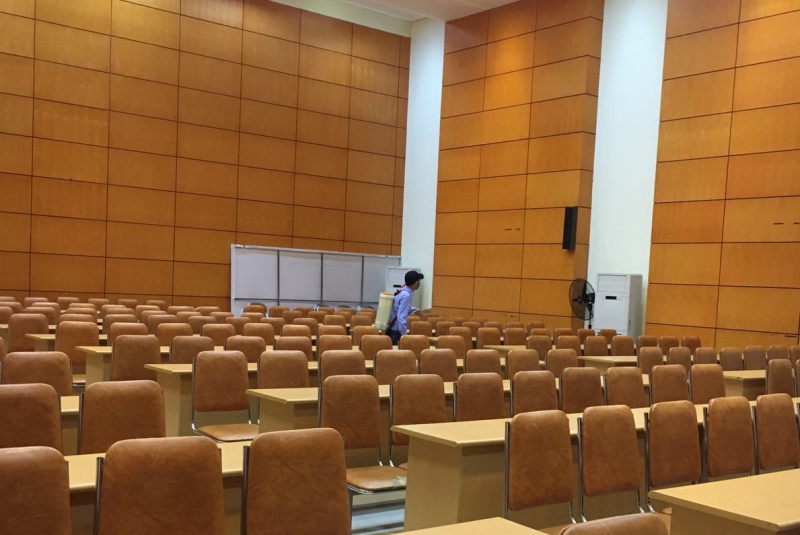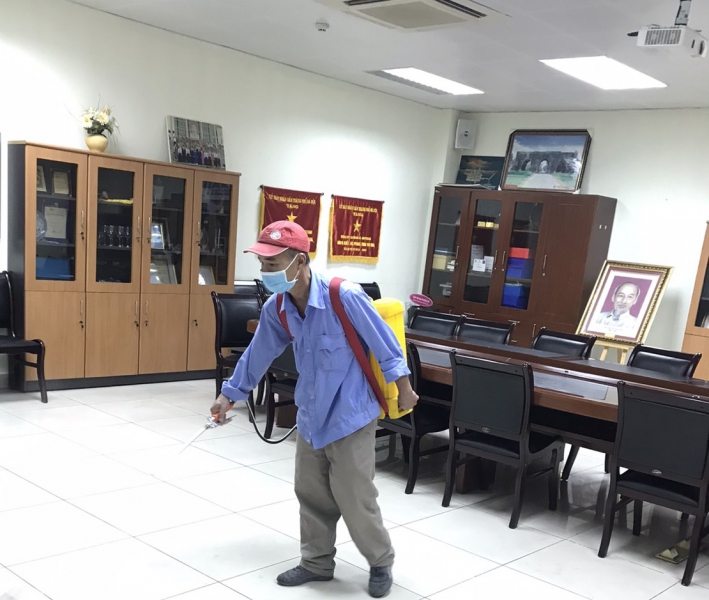 700-seat Hall, 200-seat Hall, and department room are also sprayed with disinfectants.
With the motto "prevention is better than cure", this disinfection is essential. Apart from maintaining school hygiene, with a view to preventing diseases caused by the nCov virus, the school also recommends that students and teachers wear face masks in class, keep their bodies warm, wash their hands frequently with soap, mouthwash with saline solutions, and cover mouth and nose with flexed elbow or tissue when coughing and sneezing. Classroom monitors have to check attendance on a daily basis and keep an eye on any symptoms for disease detection. All cases of catching fever must leave school or work, go to public health center for examination and then report back to the school.
Editorial Board
Translator: Dinh Khanh Linh - English 1 1821